For the safety of our employees, customers and community we are now closed due to covid 19, but can be reached via email or Facebook for any enquiries/ emergencies etc. Plesse keep an eye on our facebook page for updates. Sorry for the inconvenience. Stay healthy and warm Sarah and Jesse Kemp, Country Stoves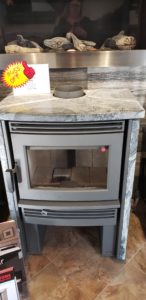 Pacifi Energy Neostone  1.6 woodstove
Brand new! Heats up to 1600 sq ft
Regular $4455 Sale $3999+ tx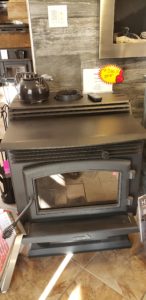 Enerzone Solution 3.4 woodstove.  BRAND NEW
c/w pedestal base, black door, ash pan and blower.
LARGE HEATER
Regular $2799
Sale price $2599+tx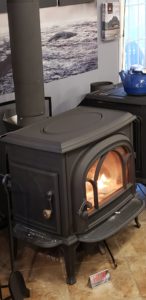 Jotul Oslo cast iron woodstove ,
DEMO MODEL-used 10 times c/w matte black finish, ash pan and rear heat shield.
Regular $3533
Sale $2999+tx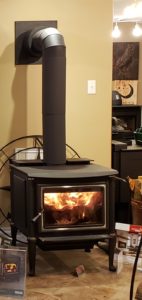 Enerzone Harmony 2.3 woodstove.
DEMO MODEL
C/w black door with nickel inlay, black legs, built in heat shield.
Regular $2999 Sale $2499+ tx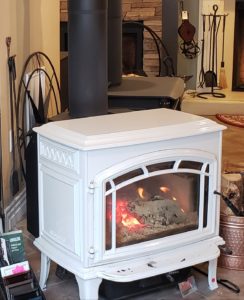 Quadrafire Expolorer 2 cast iron woodstove DEMO MODEL
c/w white enamel finish, ash pan, built in heat shield. Heats 2500 sq/ft
Regular $4169
Sale $3299+ tx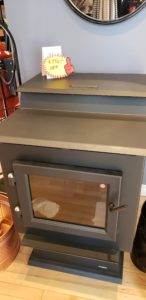 BRAND NEW
50000 btu heats up to 1800 sq ft
Automatic igniter
Thermostat
Large ash pan
Regular $2869
Sale $2499