No Power? No Problem!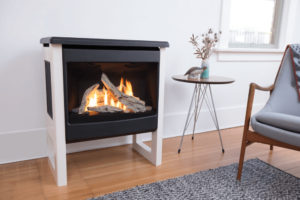 We offer a great selection of efficient, quality propane fireplaces, stoves and inserts.
Propane hearth products are a great way to space heat an area, while offering a beautiful focal point for any room. A propane fireplace relaxes and warms you, without the hard work that accompanies wood burning.
Most propane hearth products do not require electricity, so they are a great back up during a power failure.
With thermostatic controls and remote operation, a flick of a switch is all it takes to instantly add ambiance and warmth to your home.
Propane appliances are direct vented out through an exterior wall, so installation options are very flexible.
Click "GET A QUOTE!" to get started & drop by our showroom to have a look at our wide range of options today!