We have a great selection of furniture, fire tables, outdoor fireplaces, garden decor, gazing balls, wrought iron products and more.
Furniture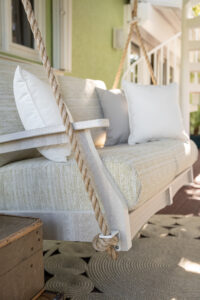 Tired of scraping, painting, reinforcing and moving around your existing lawn furniture? Investing in maintenance free options will solve that!
Our Berlin Gardens line pairs advanced machinery with traditional methods and skills handed down through generations. From hidden fasteners to sleeker-lined chairs, they're constantly improving our design. At Berlin Gardens, quality means consistency. To the customer, this means holes line up for easy assembly, all components are hand-routed for exceptional smoothness and little details are not missed.
Beaver Springs offers a diverse line of artfully crafted furniture. Constructed from recycled plastic with a smooth finish, stainless steel hardware, and a variety of color options to choose from, this furniture is designed to last a lifetime.  The resin used is high density polyethylene (HDPE) also known as puck board, the same material as would be found on hockey arena boards. It has extremely high impact resistance. These finely crafted colorful pieces of furniture have been tested in extreme weather conditions to ensure years of worry-free comfort.
---
Grills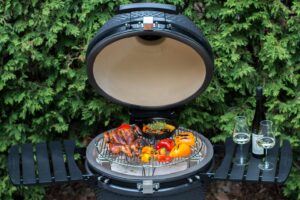 Are you tired of purchasing a new grill every year or two? At Country Stoves we specialize in quality.
We carry Canadian made Napoleon Grills. Whether you call it a Barbecue, BBQ, or Grill, one thing is for sure, Napoleon stands apart from the crowd.
Built to last with premium steel that boasts excellent construction and corrosion resistance. They offer an extensive warranty that allows for trouble-free grilling for many years to come.
Kamado style charcoal grilling has become a very popular choice over the last 15 years. They offer superior charcoal taste with the option of low and slow true barbecue style cooking. Kamado Joe grills are quick to light, have great cooking flexibility and can be used as an oven, a grill or a smoker.
The Louisiana Series line up of grills offers luxury grilling and technology upgrades.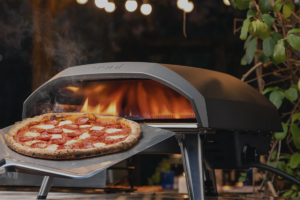 With a slew of impressive features – access your digital control board from the palm of your hand using built-in WIFI and Bluetooth capability, the intelligent digital control board syncs with the Louisiana Grills app for modern convenience using your smartphone. Welcome yourself to the upper echelon of grilling by reaching hotter grill temperatures at speeds faster than ever before.
Ooni is the first portable pellet oven that can cook pizza in two minutes flat! We love this pizza oven, so easy to use and great fun for entertaining.
---

Outdoor Fireplaces
An outdoor patio table or fireplaces is a great way to extend your outdoor living season. With Napoleon's collection of modern and functional outdoor heating options, you can continue to enjoy life outdoors, even as the temperatures dip. Some models also come with a matching burner cover to increase your entertaining area when not burning.
Most models burn propane so they are quick to light and safe to use on your deck or patio.
---